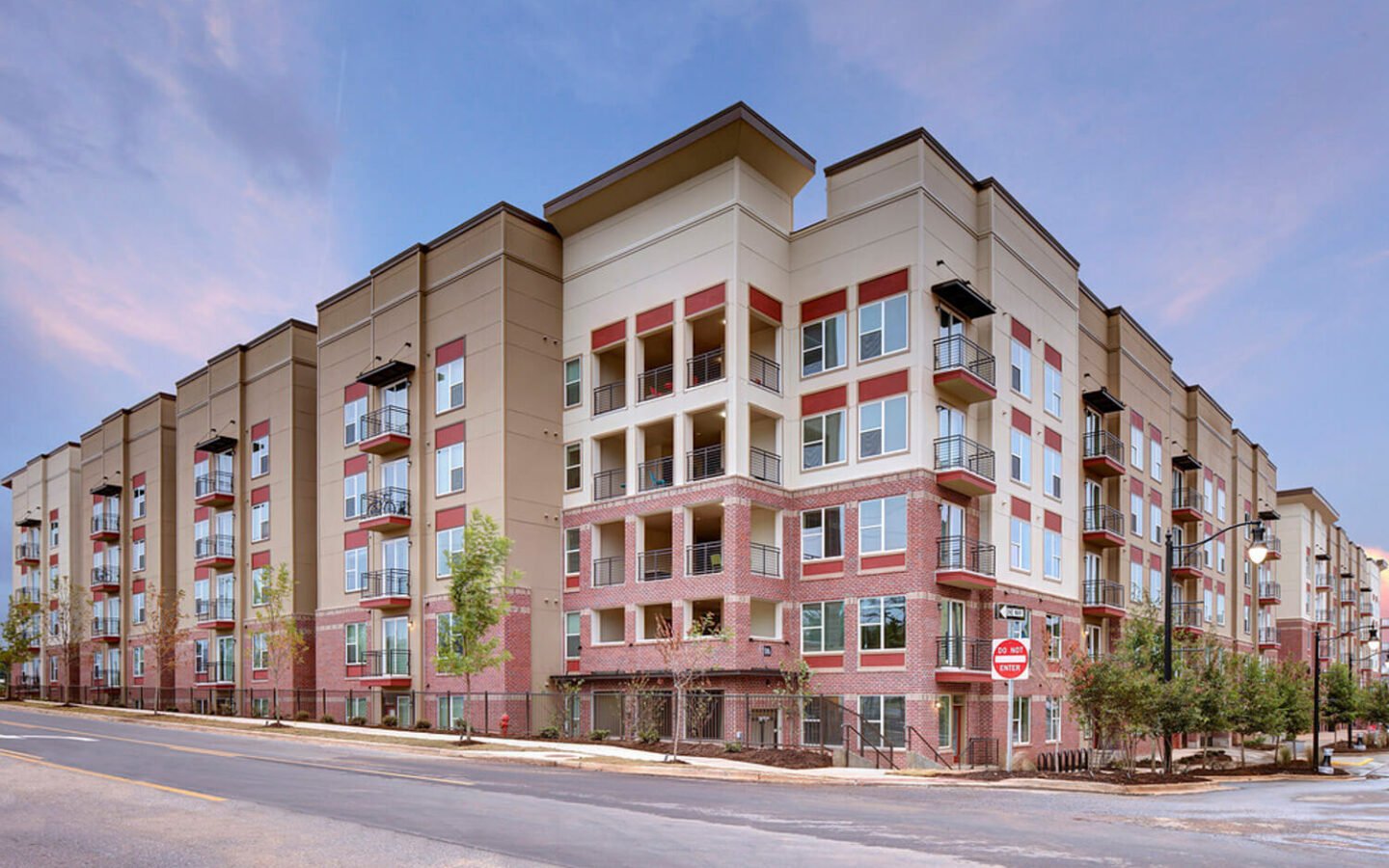 PARENTS' CORNER
Student-Centered Homes
---
Unearth The Best in Student Living
WHY US
Why The Lofts at City Center
---
Our legacy of professionalism in managing student communities is evident in every corner of The Lofts. Here, our buildings aren't just structures – they're vibrant communities. These spaces influence how our residents study, socialize, cook, dine, workout, relax – and embark on the transformative journey of living independently, often for the first time.
Every facet of a student's college life matters to us. We're dedicated to ensuring it thrives at The Lofts.
University of Alabama Premier Off-Campus Choice
Why The Lofts is a Clear Winner: Top 5 Highlights
---
Considering options for your student's off-campus residence? Discover why The Lofts at City Center tops the list with our prime five reasons.
Budget-Friendly, Lifestyle Rich
---
The Lofts offers a value proposition that's hard to beat. Not only do students get the comfort of contemporary apartments, but they also benefit from a wealth of amenities, all at a price that respects family budgets.
Proximity to Campus and City Life
---
We offer unbeatable proximity to UA and city amenities. Parents can be at ease knowing their child is near the institution and can also enjoy the city's offerings without the need for long commutes.
Top-Tier Management and Care
---
Our well-trained and experienced professional management team ensures that the community runs smoothly and efficiently, promptly responding to all concerns and fostering a pleasant living environment.
Dedicated Study Environments
---
Balancing academics and leisure becomes more feasible at The Lofts. With dedicated study areas and high-speed Wi-Fi, students can concentrate on their studies in their community's comfort.
Student-Centered Community
---
In the heart of The Lofts lies a community meticulously designed with the modern student in mind. Our spaces promote collaboration and inspiration where students can thrive, connect, and learn.
The Lofts at City Center
Experience the Exception
---
At The Lofts at City Center, we offer more than just accommodations; we provide a lifestyle that is a cut above the rest. With a blend of exceptional amenities and an unwavering dedication to top-tier service, every facet of our community is designed to enhance students' journeys. Dive into what distinguishes us and immerse yourself in unparalleled comfort, convenience, and camaraderie.
2 resort-style pools and lap pool  🌊
Free Crimson Ride transportation 🚌
Loft-inspired apartments 🏢
2, 3, 4-bedroom options 🏘
Pet-friendly environment 🐾
State-of-the-art fitness hub 💪
Yoga and pilates room 🧘‍♀️
Crimson Tide Living Beyond Compare
The Tuscaloosa Urban Retreat
---
Strategically positioned in Tuscaloosa's academic heart, The Lofts at City Center embodies the urban student living dream. We're not just about providing loft spaces; it's about cultivating a community. Experience unparalleled convenience, dynamic community vibes, and urban sophistication under one roof.
Community Amenities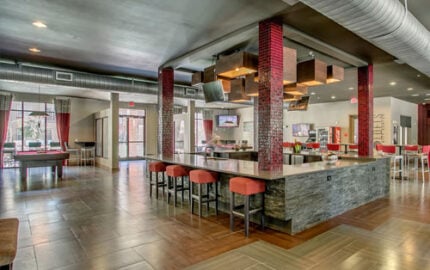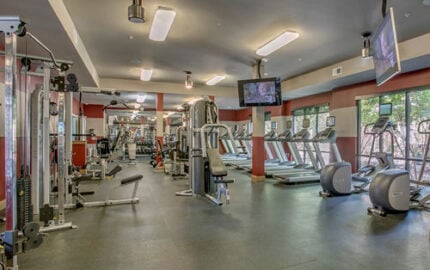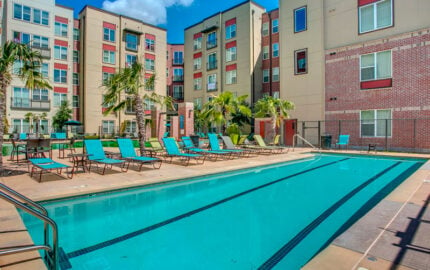 Beyond Ordinary
Dive into Our Premium Amenities
---
2 Resort Style Pools & Lap Pool
Multiple Fire Pits
In-Pool Bars (Islands)
Sand Volleyball Court
90″ Flat Screen TV in Pool Area
Entertainment Room
Outdoor Entertainment Caves
On-Site Courtesy Officers
24 Hour Fitness Center
Yoga and Pilates Room
Pet-Friendly
24 Hour Computer Lab + Free Printing
24 Hour Clubhouse With Bar
Free Crimson Ride Transportation
Study Rooms
FREE Garage Parking
Sauna and Steam Rooms
Stand-Up Tanning Beds
Outdoor Kitchen w/ Grills, Ice, Sink
VIEW ALL AMENITIES
Residence Features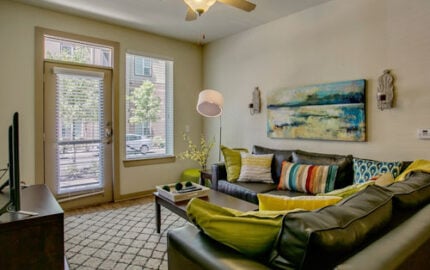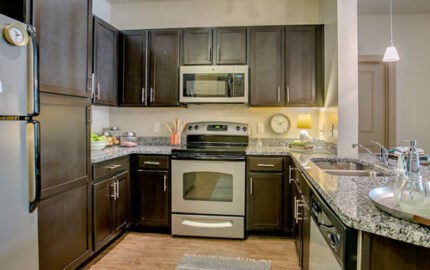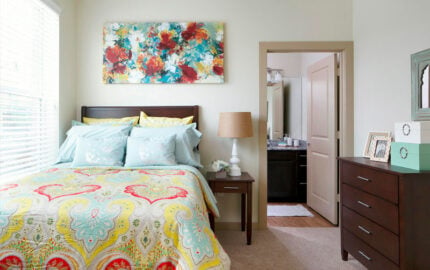 Elevate Every Day
Discover What Awaits Inside
---
Private Bathrooms
Private Bathrooms
Variety of Floor Plans
Hardwood Style Flooring
Pendant Lighting
Views Overlooking Pool & Courtyard
Alarm System in Every Unit
Common Area Furniture Included
Washer and Dryer in Every Unit
Bedroom Furniture Packages Available
Rates Include: Cable, Internet, and Furnished Living Room
Online Payments Available
Roommate Matching
On-Site Maintenance
On-Site Management
By-The-Bed Leases
VIEW ALL APARTMENTS
Layouts As Unique As You
Refined Student Living
---
Experience the pinnacle of student living in Tuscaloosa near The University of Alabama at The Lofts at City Center. Our offerings range from two, three, and four-bedroom multi-tiered and chic loft-style apartments. Enjoy the benefits of individual leases, a tailored roommate matching service, and inclusive cable and internet. Every bedroom assures privacy with its own bathroom, and our living rooms are furnished for your convenience.
Two-Bedroom
---
2 Plans Available
Private Bedrooms
Private Bathrooms
Fully Equipped Kitchen
Common Area Furniture Included
Washer and Dryer in Every Unit
Furnished Living Room Included
Bedroom Furniture Packages Available
Hardwood-Style Flooring
By-The-Bed Leases
Pendant Lighting
Views Overlooking Pool and Courtyard
Alarm System in Every Unit
Washer and Dryer in Every Unit
Cable and Internet Included
Pet-Friendly
Roommate Matching Available
View 2 Bedrooms
Three-Bedroom
---
1 Plan Available
Private Bedrooms
Private Bathrooms
Fully Equipped Kitchen
Common Area Furniture Included
Washer and Dryer in Every Unit
Furnished Living Room Included
Bedroom Furniture Packages Available
Hardwood-Style Flooring
By-The-Bed Leases
Pendant Lighting
Views Overlooking Pool and Courtyard
Alarm System in Every Unit
Washer and Dryer in Every Unit
Cable and Internet Included
Pet-Friendly
Roommate Matching Available
View 3 Bedrooms
Four-Bedroom
---
3 Plans Available
Private Bedrooms
Private Bathrooms
Fully Equipped Kitchen
Common Area Furniture Included
Washer and Dryer in Every Unit
Furnished Living Room Included
Bedroom Furniture Packages Available
Hardwood-Style Flooring
By-The-Bed Leases
Pendant Lighting
Views Overlooking Pool and Courtyard
Alarm System in Every Unit
Washer and Dryer in Every Unit
Cable and Internet Included
Pet-Friendly
Roommate Matching Available
View 4 Bedrooms