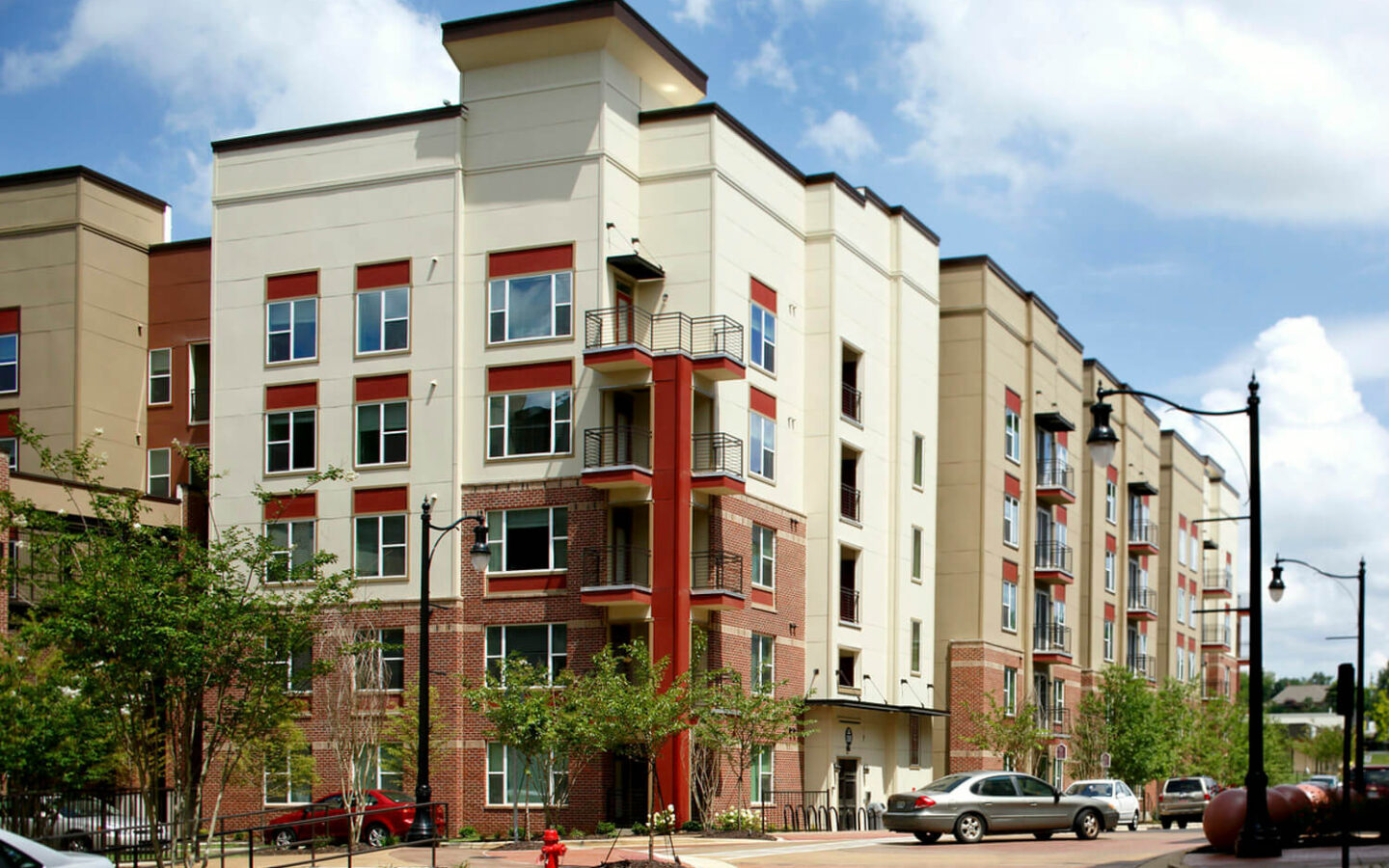 NEIGHBORHOOD
Unique, Vibrant, Central
---
Embrace Life in Tuscaloosa's Scholastic Hub
THE LOFTS AT CITY CENTER
Your Gateway to Discover Tuscaloosa
---
The Lofts provides a vast array of opportunities for both unwinding and adventure. Whether you want to connect with friends over a refreshing drink or meander through Tuscaloosa's scenic spots, The Lofts positions you perfectly for it all.
Check out the map below or visit The Lofts at City Center today and see what's happening just down the road.
Parks
Restaurants
Retail
Medical District
Collegiate
Revel in Tide Traditions
Discovering Tuscaloosa: A Student's Dream
---
Tucked between storied landmarks and contemporary destinations, student life in Tuscaloosa delivers an unmatched blend of experiences. Whether sailing on the serene Black Warrior River or sharing innovative thoughts over a Southern brew, Tuscaloosa is the canvas for lasting memories.
The Lofts at City Center
Experience the Exception
---
At The Lofts at City Center, we offer more than just accommodations; we provide a lifestyle that is a cut above the rest. With a blend of exceptional amenities and an unwavering dedication to top-tier service, every facet of our community is designed to enhance students' journeys. Dive into what distinguishes us and immerse yourself in unparalleled comfort, convenience, and camaraderie.
2 resort-style pools and lap pool  🌊
Free Crimson Ride transportation 🚌
Loft-inspired apartments 🏢
2, 3, 4-bedroom options 🏘
Pet-friendly environment 🐾
State-of-the-art fitness hub 💪
Yoga and pilates room 🧘‍♀️
Layouts As Unique As You
Refined Student Living
---
Experience the pinnacle of student living in Tuscaloosa near The University of Alabama at The Lofts at City Center. Our offerings range from two, three, and four-bedroom multi-tiered and chic loft-style apartments. Enjoy the benefits of individual leases, a tailored roommate matching service, and inclusive cable and internet. Every bedroom assures privacy with its own bathroom, and our living rooms are furnished for your convenience.
Two-Bedroom
---
2 Plans Available
Private Bedrooms
Private Bathrooms
Fully Equipped Kitchen
Common Area Furniture Included
Washer and Dryer in Every Unit
Furnished Living Room Included
Bedroom Furniture Packages Available
Hardwood-Style Flooring
By-The-Bed Leases
Pendant Lighting
Views Overlooking Pool and Courtyard
Alarm System in Every Unit
Washer and Dryer in Every Unit
Cable and Internet Included
Pet-Friendly
Roommate Matching Available
View 2 Bedrooms
Three-Bedroom
---
1 Plan Available
Private Bedrooms
Private Bathrooms
Fully Equipped Kitchen
Common Area Furniture Included
Washer and Dryer in Every Unit
Furnished Living Room Included
Bedroom Furniture Packages Available
Hardwood-Style Flooring
By-The-Bed Leases
Pendant Lighting
Views Overlooking Pool and Courtyard
Alarm System in Every Unit
Washer and Dryer in Every Unit
Cable and Internet Included
Pet-Friendly
Roommate Matching Available
View 3 Bedrooms
Four-Bedroom
---
3 Plans Available
Private Bedrooms
Private Bathrooms
Fully Equipped Kitchen
Common Area Furniture Included
Washer and Dryer in Every Unit
Furnished Living Room Included
Bedroom Furniture Packages Available
Hardwood-Style Flooring
By-The-Bed Leases
Pendant Lighting
Views Overlooking Pool and Courtyard
Alarm System in Every Unit
Washer and Dryer in Every Unit
Cable and Internet Included
Pet-Friendly
Roommate Matching Available
View 4 Bedrooms